Presenting:
Futura, Gill Sans, Univers

2018/ Poster/ 9" x 12"/ Inkjet Print/ Enhanced Matte Paper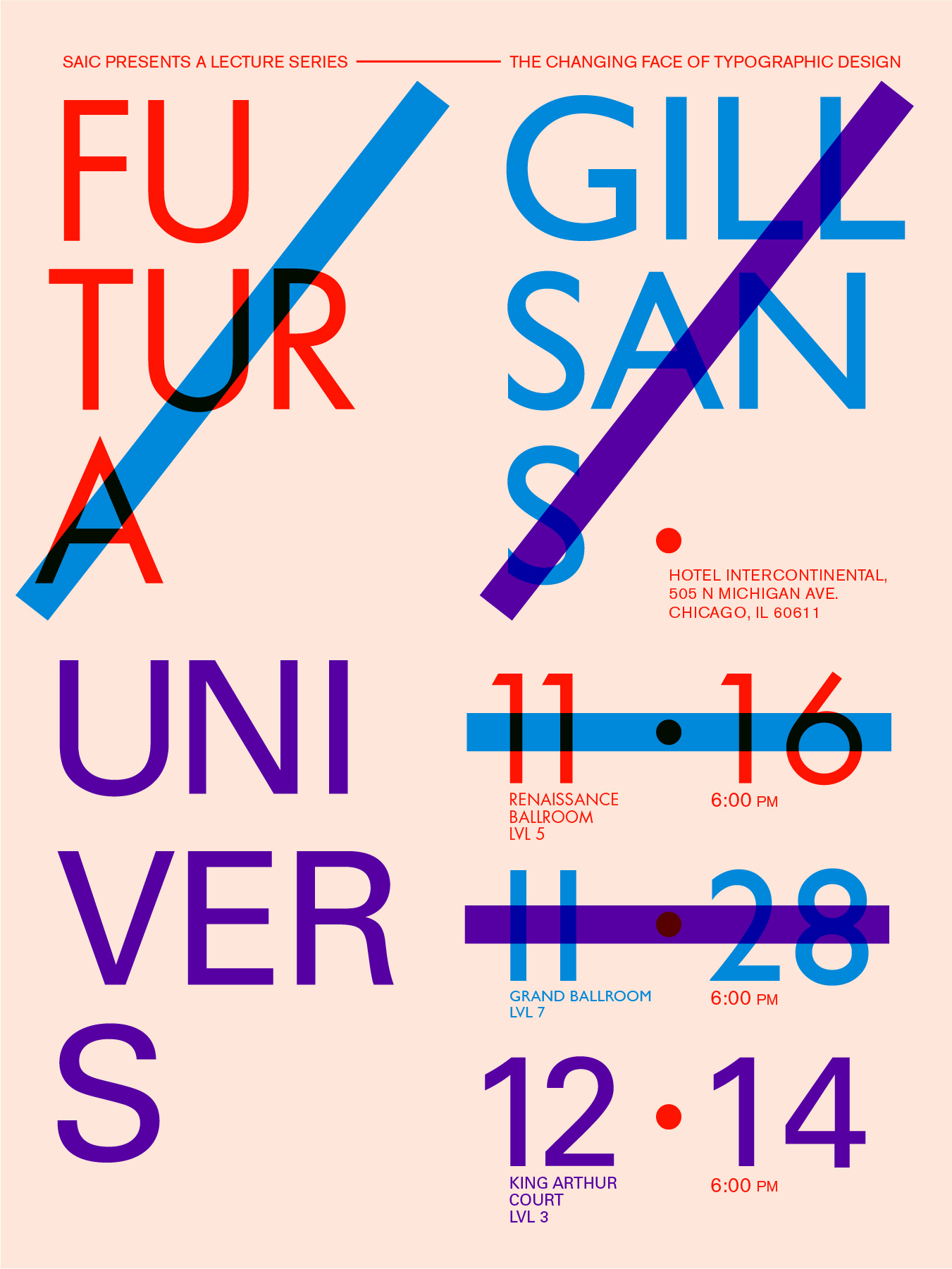 In this poster series, I wanted to focus on progression with the present struck off when the new comes around.

The first poster announces a lecture on Futura, which progresses to Gill Sans and finally to Univers.

The second and third posters use a diagonal strikethrough both directly and metaphorically.

I can imagine this would have been the case with only one year separating the release of Futura and Gill Sans, followed by a twenty-year gap until the introduction of Univers with its extensive family of weights and styles to replace and offer alternatives to the earlier fonts.

My color palette plays on this transition and sets a modern zippy tone when they overlap.