Lost Pod


2018/ Poster/ 11" x 17"/ B&W Laser Print/ Coloured Copier Paper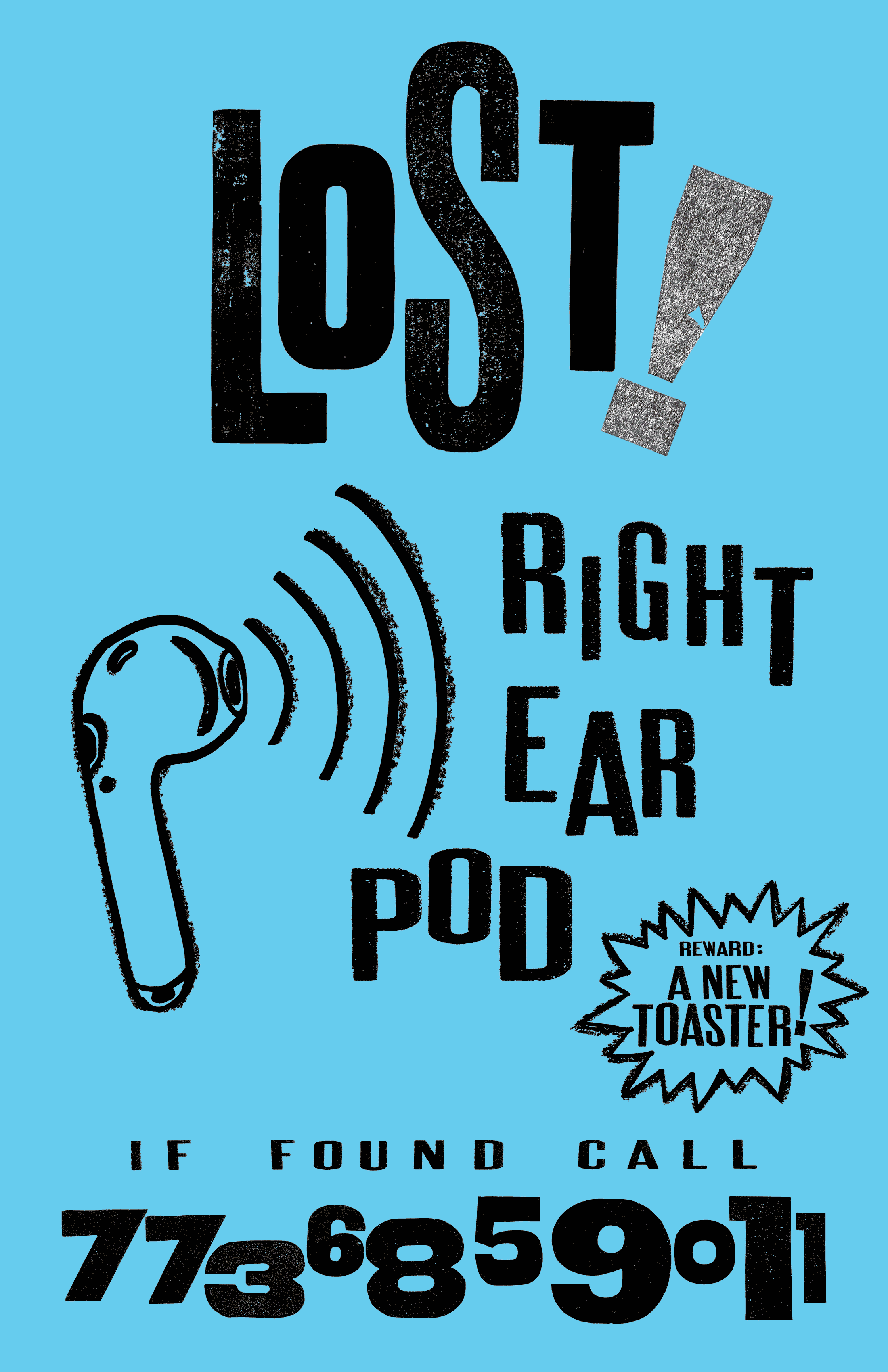 The stated brief for this project was to design a 'LOST'

object poster.

I began by listing three things a person would want to say if they lost something:

"I've LOST _________

This is the object+ a picture

This is my number, contact me


I designed a poster that utilises photocopies of found typography in books, prints, advertisements, cafe boards and printed signages.

The poster communicates loosing just one right ear AirPod headphone and states an impossible reward of a new toaster! The impossibility of finding a right ear AirPod in combination with the ridiculous reward brings humour to the communication of this poster.



The poster responds to the natural humanistic response we have when we lose something; and how we communicate that loss and the overly dramatic responses we make.

The poster was collaged by hand, scanned in black and white and printed on bright coloured papers. The choice of using only black text and bright colour papers was to mimic the aesthetics of popular 'Lost Dog' posters.